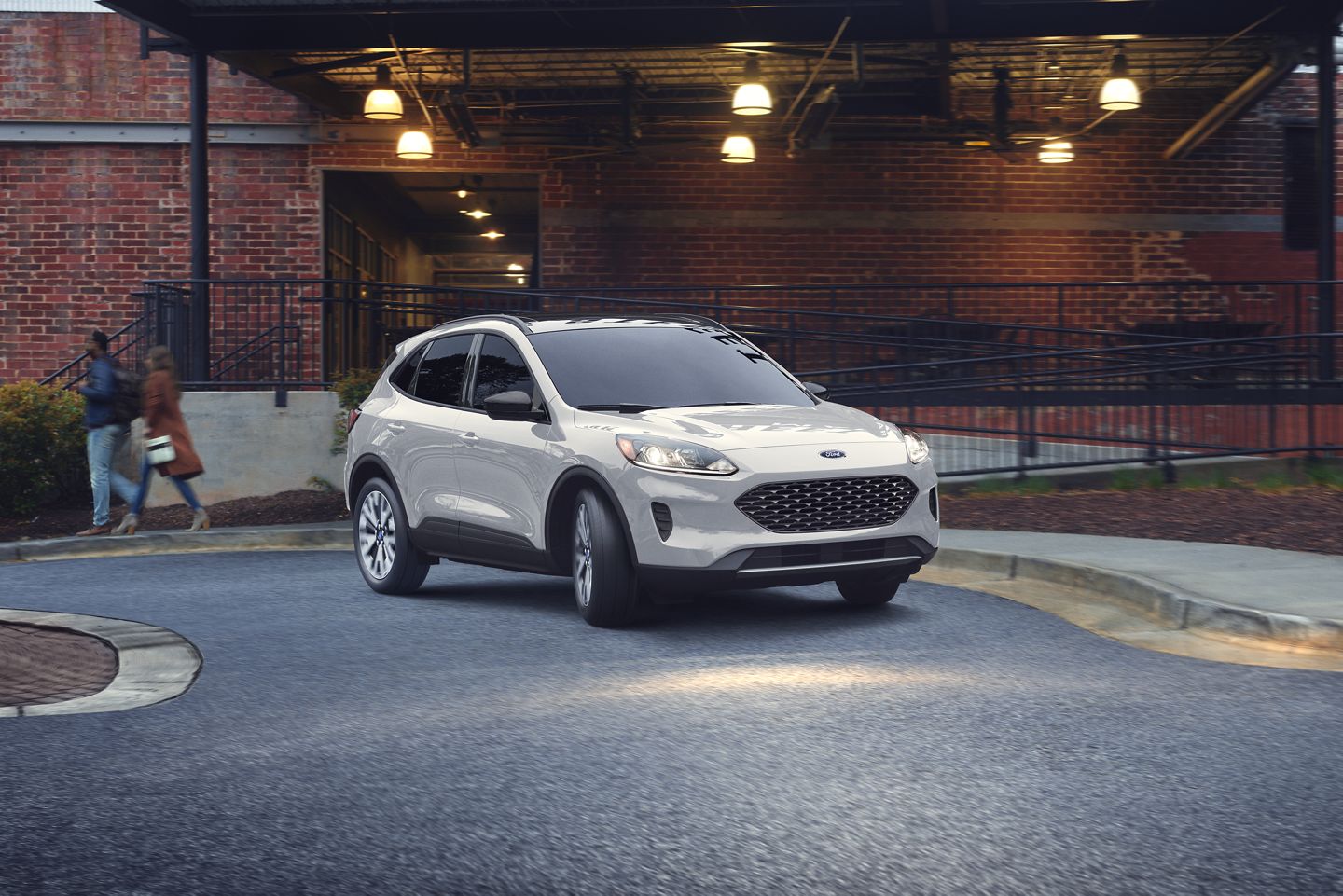 If you're interested in getting behind the wheel of an SUV that has it all and more, then you may want to consider the 2020 Ford Escape. When you visit Woodhouse Ford of Omaha, you'll likely find a wide selection of these SUVs, and our favorite amongst them is the Ford Escape SE Sport Hybrid.
Performance and Fuel Efficiency
What makes the Ford Escape so remarkable is the amount of diversity spread across its various trims, and the Ford Escape SE Sport Hybrid is possibly the most unique model. Powered by an electric and gas engine, the Ford Escape SE Sport is a nimble hybrid. The gas-powered section of the powertrain is a 2.5-liter inline four-cylinder engine, and with the help of an electric motor, it can churn out 200 horsepower and 155 lb-ft of torque. Driving this compact crossover is a breeze thanks to its 19-inch wheels and scenic panoramic sunroof.
Tech Features
?While the performance of the Ford Escape SE Sport Hybrid is rather remarkable, there is much more to love as well. You'll also enjoy the sprawling 12.3 digital instrument cluster that gives you all the information you could ever need behind the wheel. The infotainment screen is also well-sized, measuring in at eight inches and equipped with Apple CarPlay™ and Android Auto™ compatibility.

Safety features are also a top priority for the new Ford Escape SE Sport Hybrid, with automatic emergency braking, active lane control, automatic high-beam headlights, and blind-spot monitoring all coming standard.
All in all, if you're in the market for a compact SUV with a hybrid powertrain and all of the features you could ever need, the 2020 Ford Escape SE Sport Hybrid should be your top pick. At Woodhouse Ford of Omaha, our Ford dealers will not only guide you through the test drive, but we'll also help you through every step of the car buying process so you leave completely satisfied.