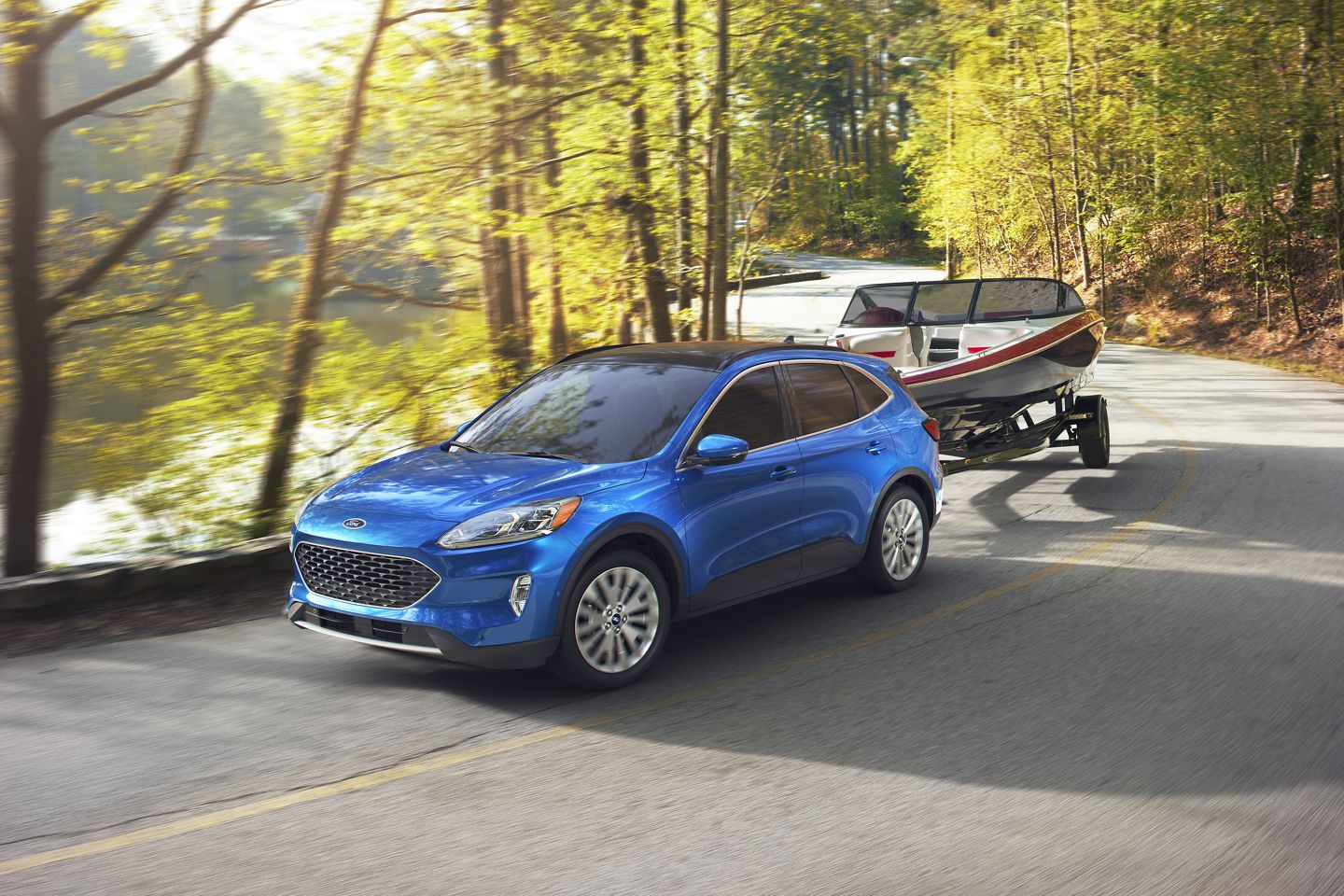 Omaha, NE is a unique place, with a need for a unique kind of car, and many of the new Ford cars for 2020 are certain to fit the bill. We're made up of locals here at Woodhouse Ford Omaha, which is why we know would kind of Ford vehicle would be best for our home city.
During the winter months, temperatures often drop far below freezing. This drop in temperature and the relatively high amount of rainfall is a recipe for snow and ice, two things that can make hitting the road quite treacherous; this is precisely where a Ford pickup truck or SUV would come in handy.
One of the many Ford brand SUVs bound to provide you extra peace of mind during the winter months is the 2020 Ford Explorer. The Ford Explorer is a mid-sized SUV that can be equipped with a nimble, and road-gripping all-wheel-drivetrain. The 2020 Ford Escape also comes with a max seating capacity of 7, and a top cargo capacity of 87.8 cubic feet. All totaled, the 2020 Ford Escape is both roomy, comfortable, and versatile on the road.
Although, if you're looking for a pickup truck that can handle its own both on an icy road and on the trail, we couldn't suggest 2020 Ford F-150 Raptor enough. This is a pickup truck with a 9.9-inch ground clearance making it one of the highest set pickup trucks on the road. Add in the dynamic 4x4 drivetrain and the knobby off-road tires and you have a truck that won't let you down in a pinch.
Omaha, NE is a unique place, and we've got the Ford vehicles that will live up to your every expectation. At Woodhouse Ford Omaha, our Ford dealers can give you the full rundown of each of these vehicles, and send you home in something you love to drive.