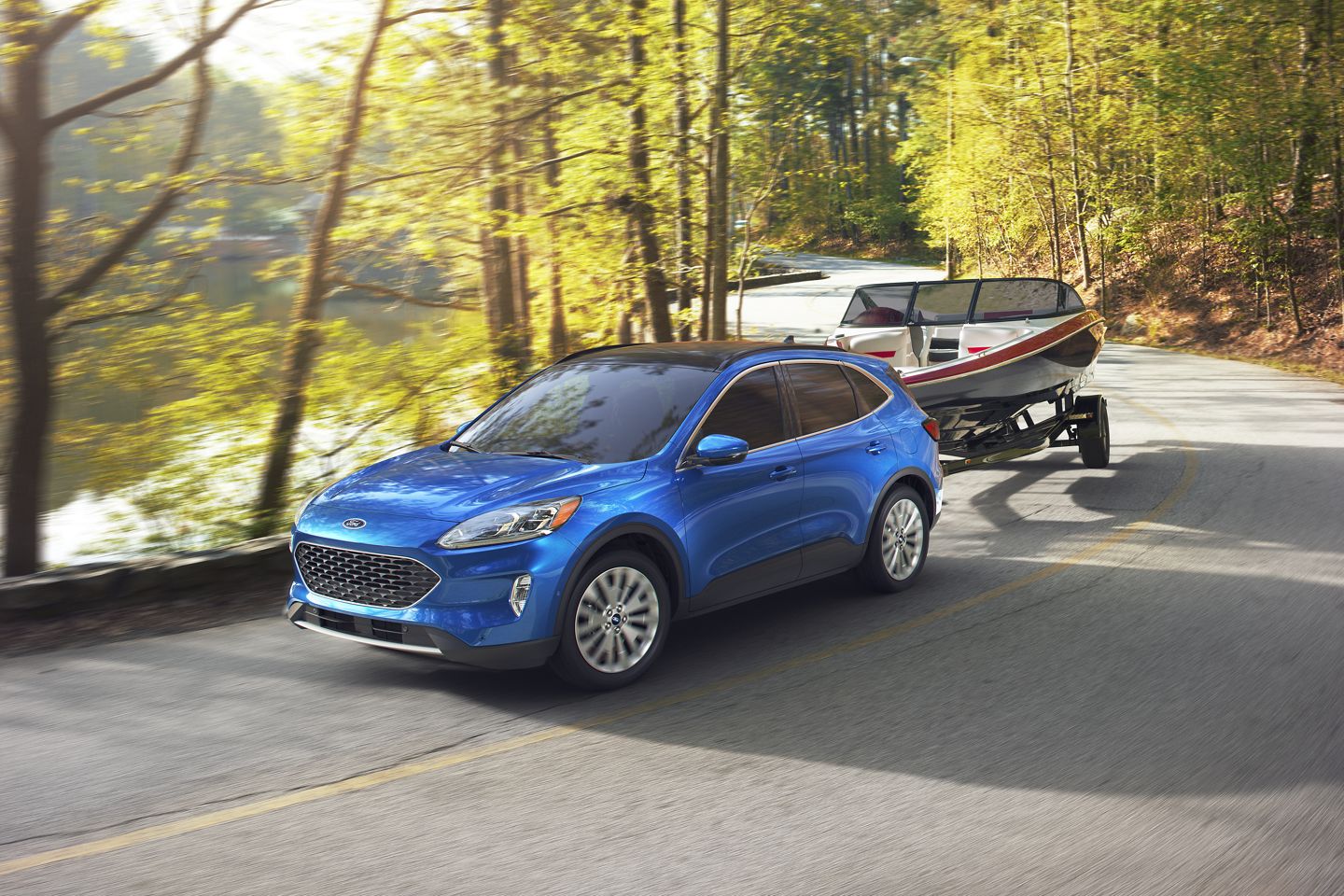 The summer season is the best time of the year to drive a small Ford SUV. Many of our customers at Woodhouse Ford of Omaha ask us, 'which Ford model would be best for a summer vacation?'

What to Look for in a Compact Ford SUV
While you can embark on a summertime adventure in just about any Ford brand vehicle, a compact SUV may make the perfect fit. What should you look for in a compact Ford SUV? Fuel efficiency is important, as the longer you can go without filling your tank, the less often you'll have to stop on a summer drive. Another thing to consider is cargo and passenger capacity. While compact SUVs are often small, you should make sure you have a vehicle that can carry everyone and everything you need for your trip.
There are many SUVs in our showroom that meet these criteria, but none quite like the 2020 Ford Escape. This compact SUV that is both fuel-efficient and has an expansive interior cabin. The Ford Escape seeks power from a 1.5-liter turbo-3 engine that makes 181 horsepower and comes in at 30 mpg combined. Meanwhile, the Ford Escape offers up enough seating for five and a max cargo capacity of 65.4 cubic feet, which is remarkable considering its size.
Altogether, it's easy to see why the Ford Escape is our top favorite when it comes to summer-ready small SUVs. At Woodhouse Ford of Omaha our Ford dealers strive to provide the best Ford dealership experience, and will gladly show how you can take one of these incredible SUVs home with you.