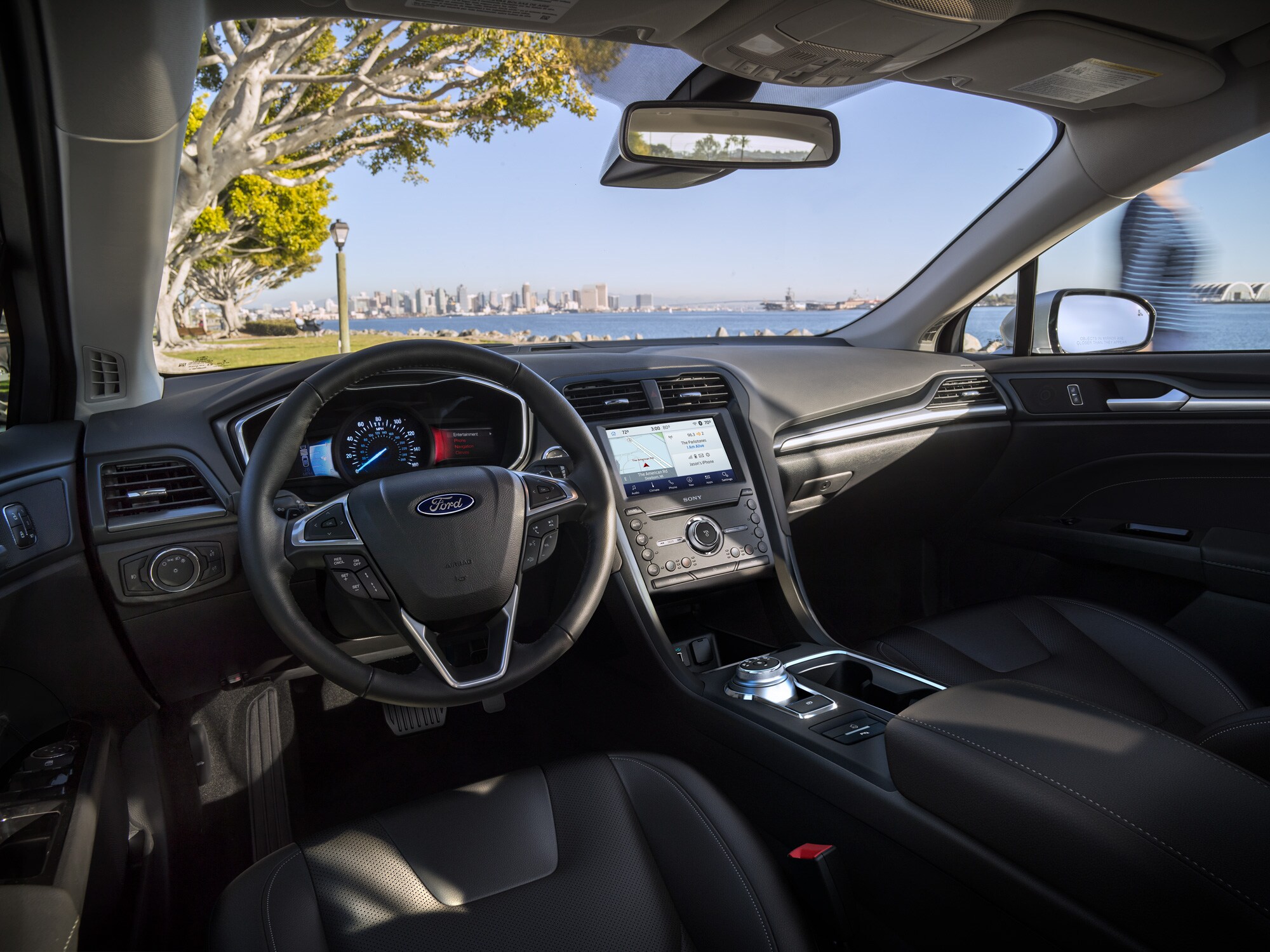 Technology is drastically changing the way we drive in more ways than one, and if you're one to enjoy optimal convenience, you may enjoy Ford's SYNC® system found in many Ford brand cars. At Woodhouse Ford of Omaha, we love great cars, but we also love answering your questions about our Ford vehicles.

SYNC® Infotainment System
Whether you're a local, or from the surrounding Lincoln, NE, you may have heard about Ford's new SYNC® infotainment system. Infotainment is a big deal for drivers nowadays, especially as vehicles become more and more inundated with technology. But what is Ford's SYNC® system used for?
SYNC is a form of infotainment software that can help you keep connected to your smartphone even after you've set it down. SYNC® is innovative in that it allows you to make calls, get driving directions, play your favorite song, or give voice commands all without ever having to pick up your cellphone. This system is intuitive, connecting straight to your phone using a Bluetooth® connection.
SYNC® also has access to a variety of other features including easy to control audio settings and vital information such as turn-by-turn directions, sports, traffic, weather, and more. Ford's SYNC® system is unique to other model infotainment systems in that it is customized from vehicle to vehicle. So, essentially the Ford SYNC® system of one Ford brand vehicle is going to be very different than the SYNC® system from another vehicle.
If you're curious about checking out Ford's SYNC® system for yourself, our Ford dealers can give you a full tour. At Woodhouse Ford of Omaha, we're proud of the tech inside our vehicles, and regardless if you're from Lincoln, NE, or beyond, we'll be your automotive guide through and through.