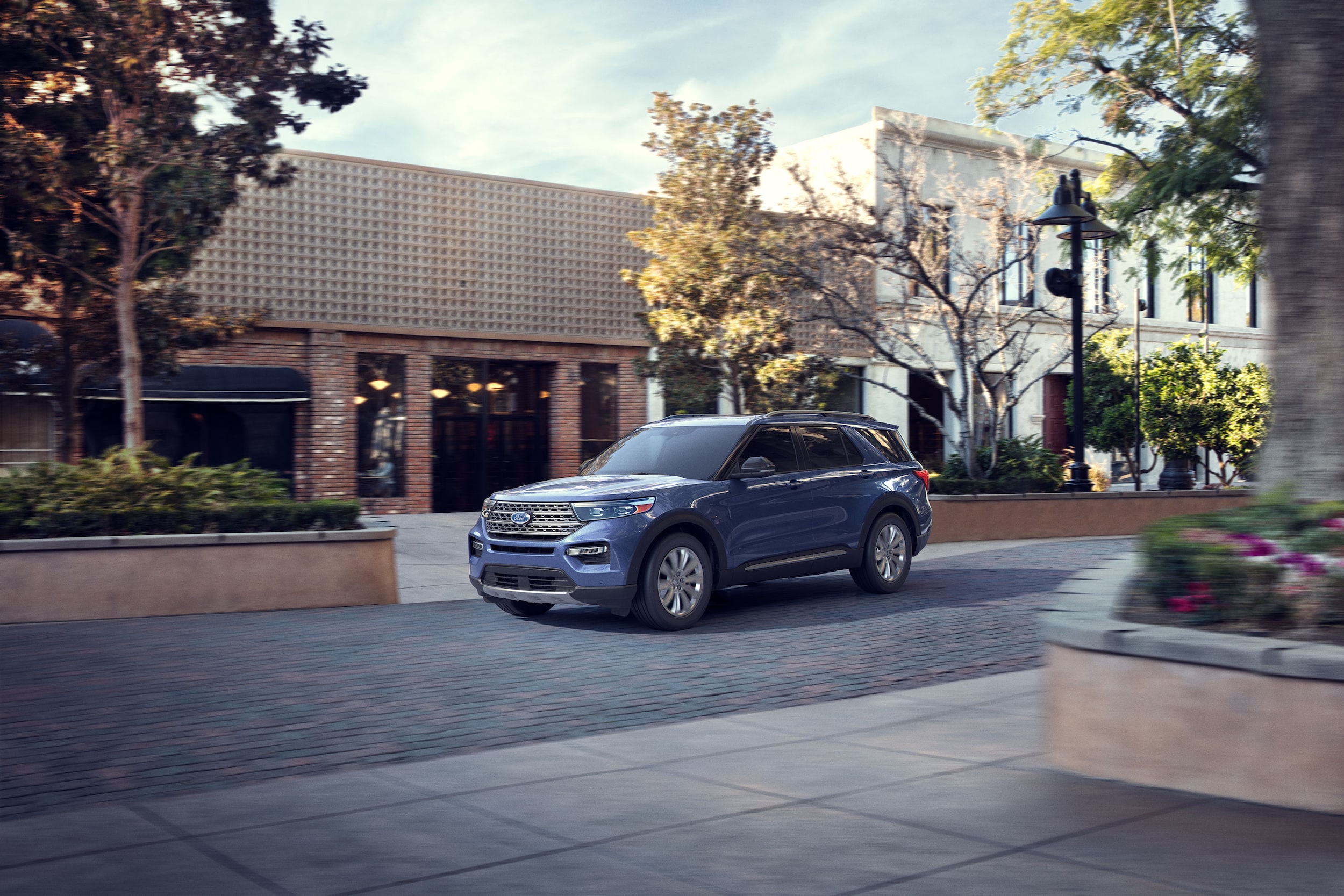 SUVs are everywhere nowadays and many of our customers are curious about how the impressive new 2020 Ford Explorer compares to the 2020 Nissan Murano. At Woodhouse Ford of Omaha, we're all about being transparent with our customers, especially when it comes to our competitors.
The 2020 Ford Explorer or the 2020 Nissan Murano?
Both the 2020 Ford Explorer and the 2020 Nissan Murano are SUVs that attempt to provide something new and valuable to the SUV driving experience. When it comes to performance, the Nissan Murano starts pretty strong with a 260 horsepower 3.5-liter V6 engine that's accompanied by a CVT, however, it is the only engine option available across all of the trim levels. Meanwhile, the Ford Explorer offers a wide range of engine builds, including a base 300 horsepower 2.3-liter turbo-4 engine that's partnered to a 10-speed automatic transmission.
What about the interior? Well, the Nissan Murano is much smaller, offering only five total seats, and max cargo space of 67 cubic feet. Comparatively, the Ford Explorer delivers three rows of seats and has a staggering 87.8 cubic inches of cargo space. That said, both models do come with an 8.0-inch infotainment touchscreen that gets Apple CarPlay™ and Android Auto™ integrated software as standard. Active safety tech is also standard across the board for both the Nissan Murano and the Ford Explorer. However, its weaker powertrain and much smaller cabin, puts the Nissan Murano a step behind the Ford Explorer.
If you're interested in driving an incredibly well-rounded SUV, we'd suggest the Ford Explorer, which you can find today at our Ford dealership. At Woodhouse Ford of Omaha, we're here to be your auto buying guide, and have experience helping drivers from Omaha, NE and beyond.