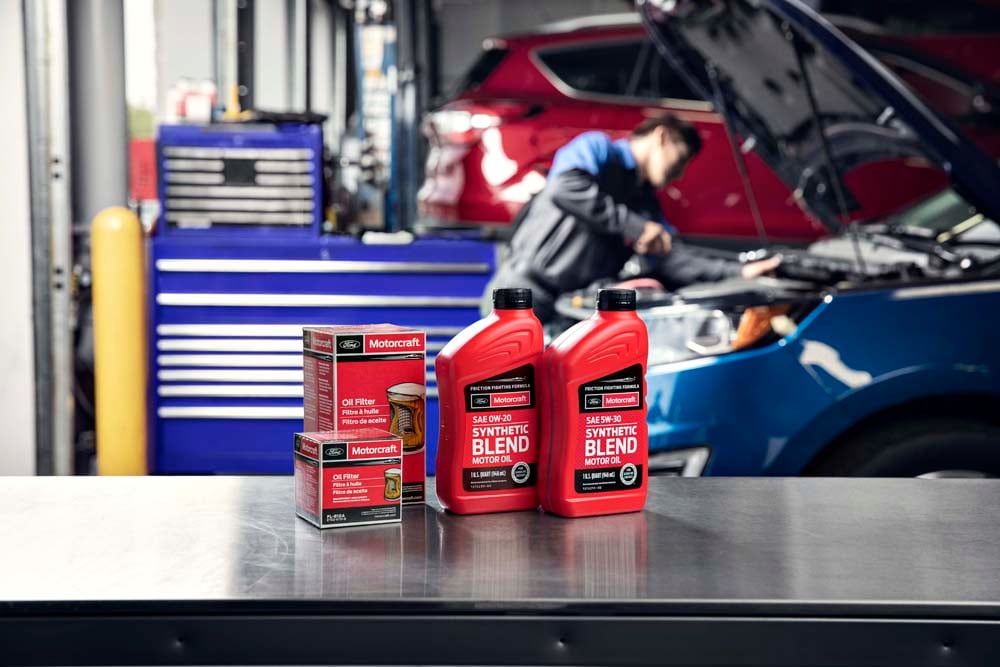 At Woodhouse Ford of Omaha, we take pride in making sure our vehicles are in the best shape when our customers drive them off the lot, and that they're always put back to top form when they come in for Ford service. So when it comes to your 2020 Ford F-150, you should schedule a service appointment soon to make sure that you're all set for the rest of the Nebraska winter. And the best way to get it all kicked off is with a simple oil change.
While oil changes are probably the most common form of maintenance on your Ford truck, they're one of the most important. Missing out on oil changes means robbing your engine of performance, which can set up your vehicle for worse problems in the long run. The old engine oil in your block overheats your engine much easier, causing it to work harder for less power, diminishing its longevity and adding extra wear and tear.
When our technicians add in fresh oil, your engine is revitalized and it experiences improved performance and even gas mileage, because you're running on the oil you should be. During that process, we also take a look at other features of your truck that get replaced often, like brakes, air filters, oil filters, tires, and so on. If anything needs replaced, our certified Ford technicians only use Original Ford Equipment, so you don't need to worry about fit or quality deficiencies. This was literally made to fit your F-150.
What are you waiting for? Schedule your oil change appointment today and make sure that your Ford F-150 is going to get through the winter like a breeze. See you soon!