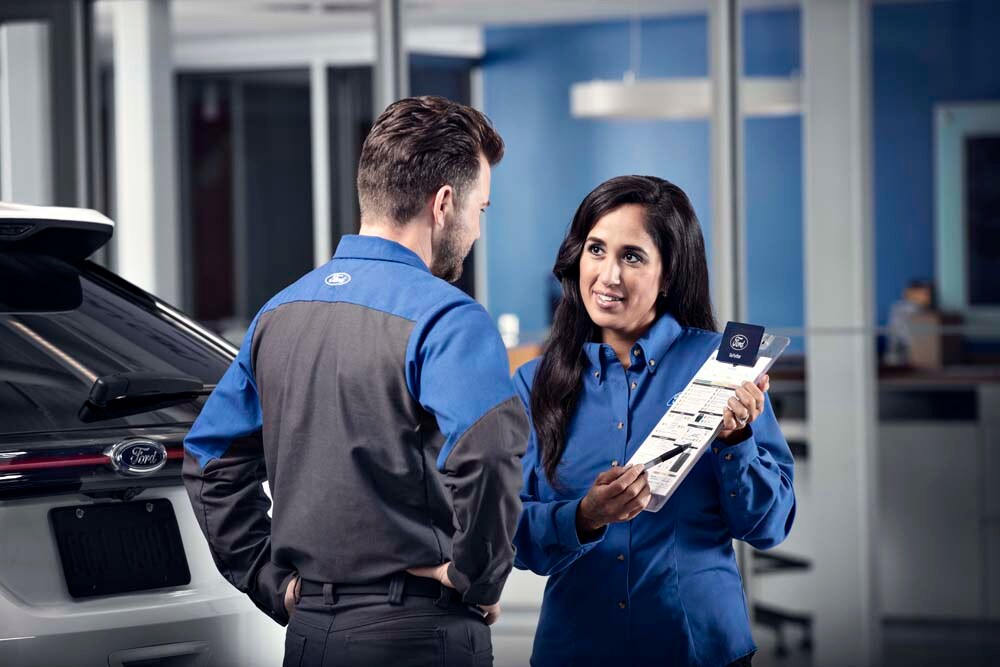 ?
Every car is made up of an intricate network of components all working together to provide a smooth ride, and to us, no specific part is as crucial to your experience behind the wheel as your engine. At Woodhouse Ford Omaha, we are home to a team of experts who can help you stay up to date with the latest
new Ford parts,
and more importantly, the different engines in our showroom.
Ford Engine Technology
The engine is the heart of your car, determining power, torque, and even miles per gallon. The cylinder-counts between engines explain why one car can put out 200 horsepower and another like the 2020 Ford F-150 can top out at 450 horsepower. While an engine can be tooled with any number of cylinders, they tend to number either four, six, or eight. The more cylinders you have the more power you can get.
While there are wildcards like the turbocharged four-cylinder engine found in the 2020 Ford Mustang which can produce up to 310 horsepower, four-cylinder engines tend to be less powerful than six- or eight-cylinder engines. Although, with fewer cylinders to worry about, four-cylinder engines require less fuel, which is why these kinds of engines are a perfect fit for anyone who prioritizes fuel economy.
When you get down to the nitty-gritty, no single-engine type is better than any other, as it all depends on your specific preference. So, our Omaha Ford dealers often have our customers shop for a new car based on both body and engine type. By determining what engine works for you, our team at Woodhouse Ford Omaha can ensure that the car you drive home provides a level of performance that exceeds all your expectations.