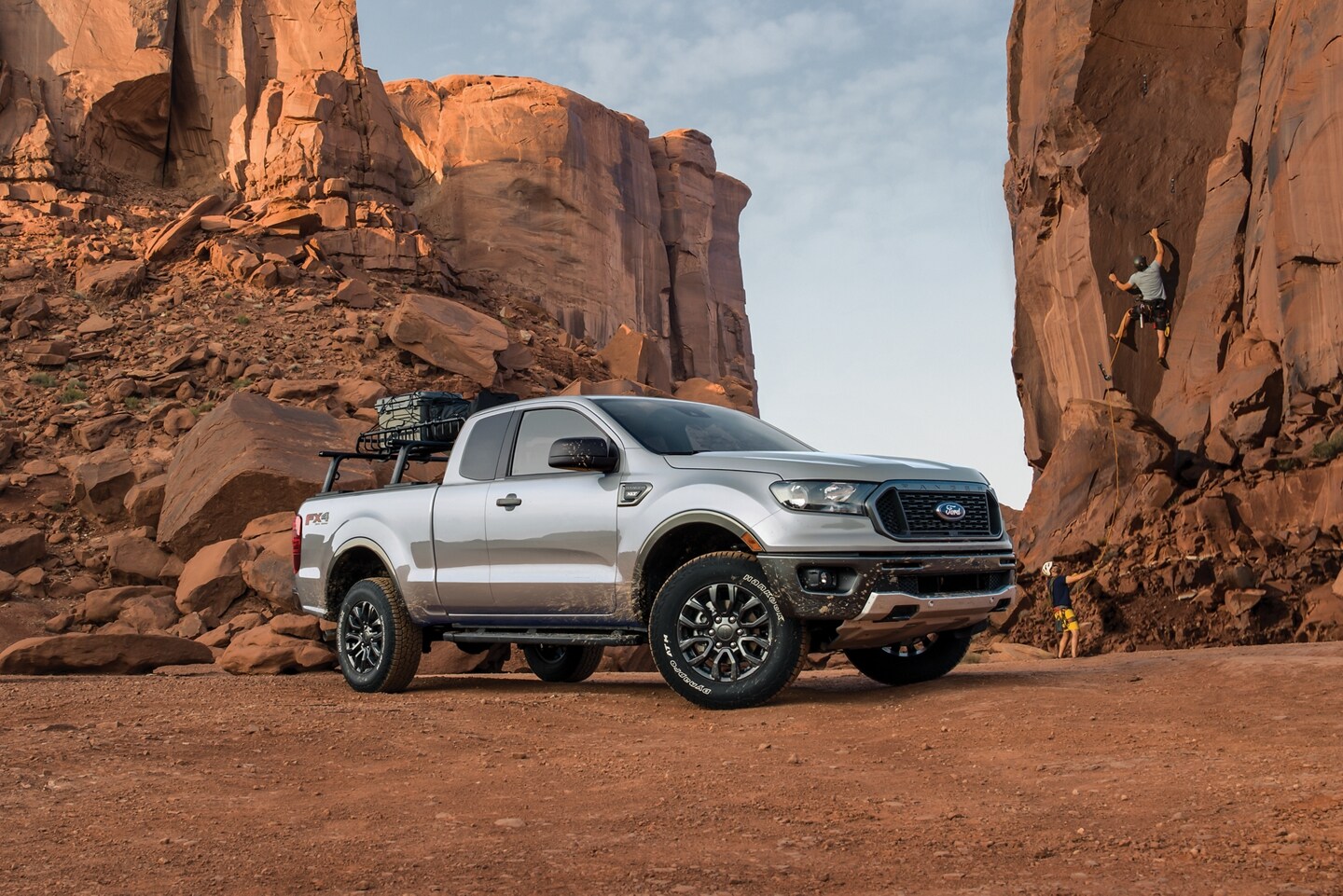 There is a lot to like about Ford pickup trucks, a diverse family of classics that satisfy a number of utility needs, and few are as impressive as the new 2020 Ford Ranger. We're excited to give you the full experience of the 2020 Ford Ranger when you visit us in person at Woodhouse Ford of Omaha, one of the best places to buy a Ford car in the Lincoln area.

2020 Ford Ranger Details
When you visit our showroom, you'll find the 2020 Ford Ranger in one of three different trim levels, the XL, XLT, and Lariat. The Ford Ranger is a smaller pickup than others in the Ford lineup, but don't let its size fool you. The Ford Ranger still sources power through a 2.3-liter turbo-4 engine that makes 270 horsepower and 310 lb-ft worth of torque. And to make a solid performance package even more robust, the 2020 Ford Ranger comes as standard with a 10-speed automatic transmission which makes riding in this Ford pickup quite the thrill.
The 2020 Ford Ranger can be purchased in either a four-door or two-door configuration, giving drivers the option between a five-foot or six-foot truck bed. Cloth upholstery furnishes the base models, however, you can certainly expect more premium materials in higher trims like the Lariat. The Ford Ranger comes standard with a 4.2-inch infotainment display that can be accessed via Bluetooth™. Although, what makes the Ford Ranger stand out from its competitors is the fact that it comes standard with automatic emergency braking, a feature that is sometimes not even found in top-ranking competitor pickup trucks.
As you may already tell, the 2020 Ford Ranger is a ground-breaking truck bound to satisfy all kinds of truck-fans, and you can test drive it today at our Ford dealership. From large SUVs to classic muscle cars, we've got it all at Woodhouse Ford of Omaha.