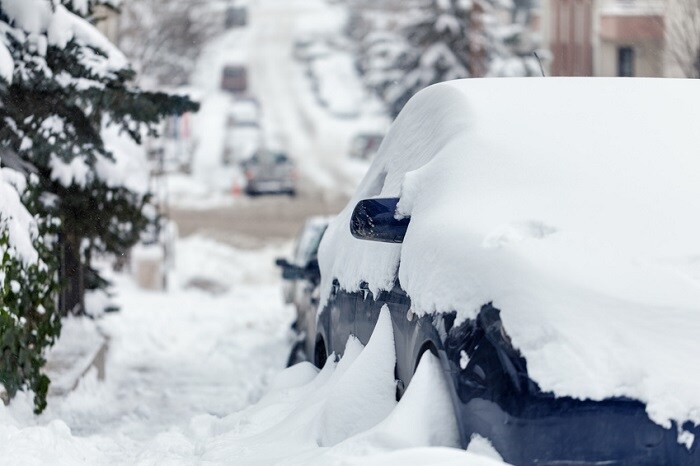 If the temperatures are dropping, it means that fall is on the way. And that means it's time to winterize your new or pre-owned Ford cars at the Ford service center at Woodhouse Ford of Omaha! Our trained technicians will make sure that nothing will befall your vehicle this winter, and we'll be ready to de-thaw you when it warms up.
When you come in for a winterization, it starts like most other maintenance visits – checking/replacing your oil, topping off your fluids, doing your brakes, the usual. Of course, if we need to replace a filter or swap out some brake pads, we only use original manufacturer equipment to make sure that your vehicle is going to be in top form for the upcoming winter months.
But when it comes to tires, things get serious. If you're driving a 2020 Ford Escape, you might need to switch out tires for something a bit more grippy – but if you're driving a Ford Mustang, you'll definitely need some extra traction. Summer tires or track tires that are more likely to be found on a Ford Mustang are designed to grip the road. But when the road is wet, snowy or icy, there is no road to grip, and you end up sliding all over the highway potentially causing an accident. Consider equipping a fresh set of winter tires – these tires have wider, deeper, and far more aggressive tread patterns that add far more grip to your Ford sports car's wheels. While it's not a substitute for the four-wheel-drive of a 2020 Ford F-150, it's a wide sight better than leaving you exposed to the road conditions.
There's no one way to winterize every car, so come into our Omaha service center today to have our team of pros help you out. See you soon!