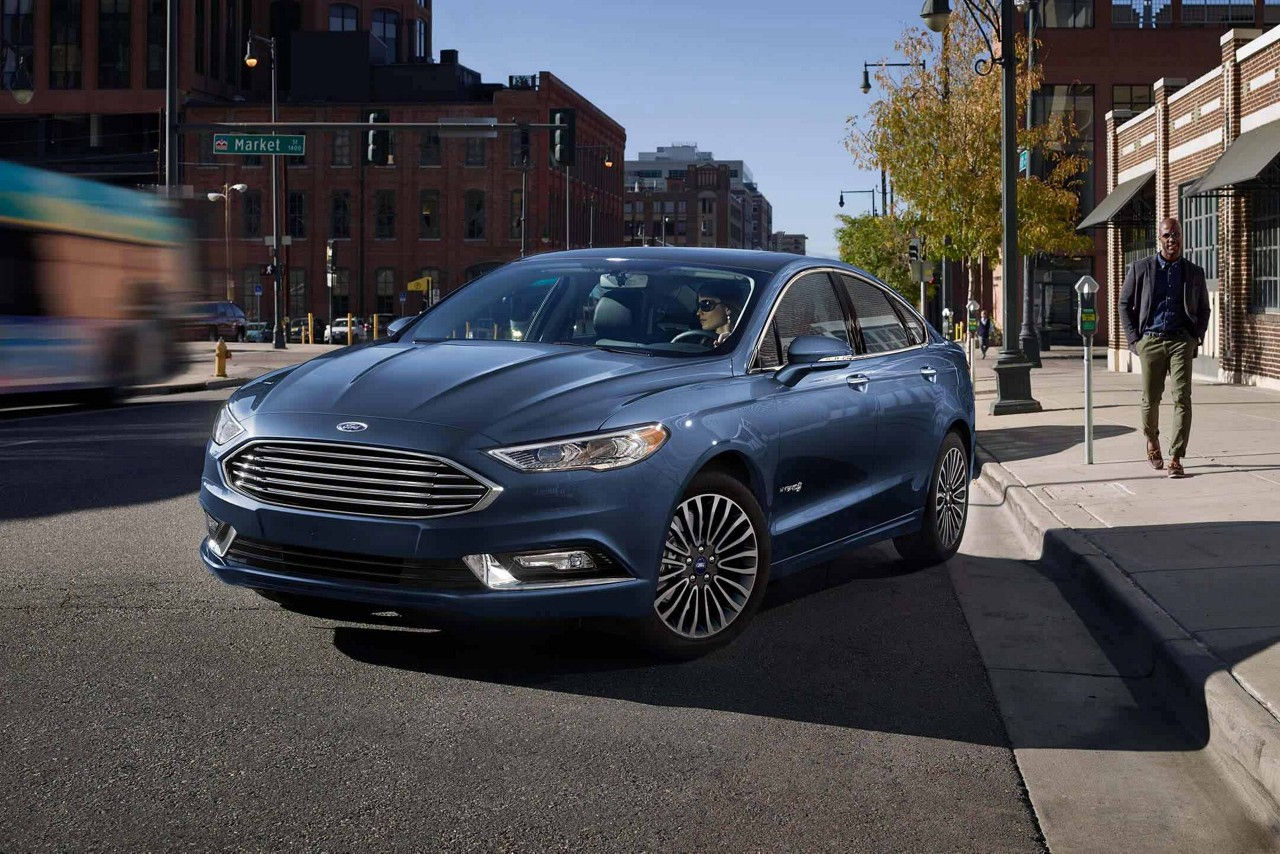 Green isn't just for St. Patrick's Day this month. The demand for "green" cars continue to rise and more and more brands are investing in vehicles that are more fuel-efficient and have a lower carbon footprint. The Ford brand is committed to building a more fuel-efficient future by currently offering a range of hybrid and EV vehicles with the commitment to offer a wide variety of fuel-efficient options in the near future.
The 2019 Ford Fusion Hybrid offers drivers a fuel efficient vehicle that is large enough to offer plenty of passenger and cargo room, but small enough to navigate city driving. Seamlessly switch between the gas engine, electric motor or a combination of both and enjoy up to 188 combined horsepower. The 2019 Ford Fusion Hybrid has an EPA-estimated rating of 43 city/41 hwy/42 combined MPG!
The Ford brand also offers a plug-in hybrid option. the Ford Fusion Energi has the same stylish exterior, high-quality interior, and technology features as the Ford Fusion model. The difference lies in the engine. Powered by a 2.0-liter four-cylinder engine paired with an electric motor that's powered by a lithium-ion battery pack, the Ford Fusion Energi delivers a combined 42 MPG. Driven normally, the Ford Fusion Energi can travel up to 610 miles on a full charge and a full tank of gas!
If you have been considering a more fuel-efficient vehicle, please give us a call or visit our Ford dealership in Omaha, NE. Our knowledgeable team will walk you through "green" features and help you choose the right new Ford car that best fits your lifestyle. Buying a fuel-efficient vehicle can also offer additional incentives, including Ford financing offers, so be sure to ask our team what is available. We hope to welcome you soon to Woodhouse Ford of Omaha.