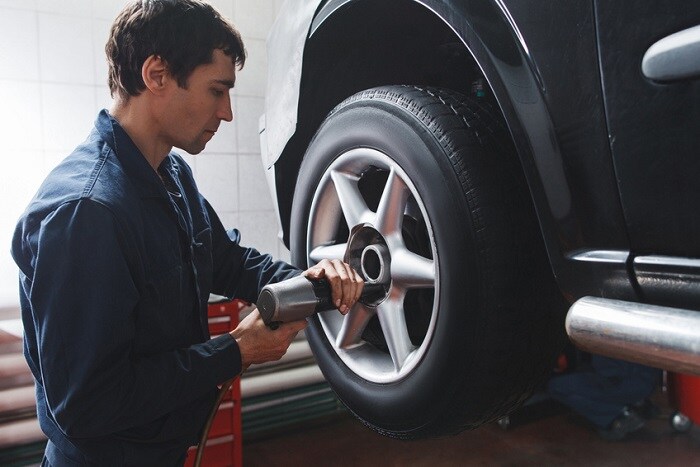 Summer is officially here, and we at Woodhouse Ford of Omaha are no strangers to summer's sizzling temperatures and endless sunshine. While we love the warm weather here in the Omaha, NE, the heat and sun can negatively affect your vehicle, whether you have a new or pre-owned Ford car. If you're thinking about taking a road trip or weekend adventure this summer, it's important that you
prepare your vehicle for the
hot weather.
As the temperature starts to rise, make sure to check the condition of your tires. Does each tire have the correct amount of air pressure? Is the tread worn anywhere? Does one of your tires need to be repaired? Our service center at Woodhouse Ford of Omaha can help you with any tire maintenance or repair you might need. Even if you need new tires, our tire specialists will help you find the best possible replacements that fit your needs and budget.
Even if you own a sturdy new 2019 Ford F-150, you should always remember to check the little things that are sensitive to extreme heat, like your wiper blades, wiper fluid, car battery, and air conditioning system. Hot and dry conditions can dry out the rubber on your wiper blades, and changing your wiper fluid will make it easier to wipe off debris. Plus, extreme heat can place a major strain on your car's battery and even wear out your air conditioning system, so you should always make sure each are in good working condition.
Before you leave on your next voyage, feel free to stop by our Ford service center in Omaha and let us inspect your vehicle. Our factory-trained technicians know your Ford vehicle inside and out and will ensure it's ready for summer. You can visit us anytime at 3633 North 72nd Street, or call our service center at (888) 810-2705.