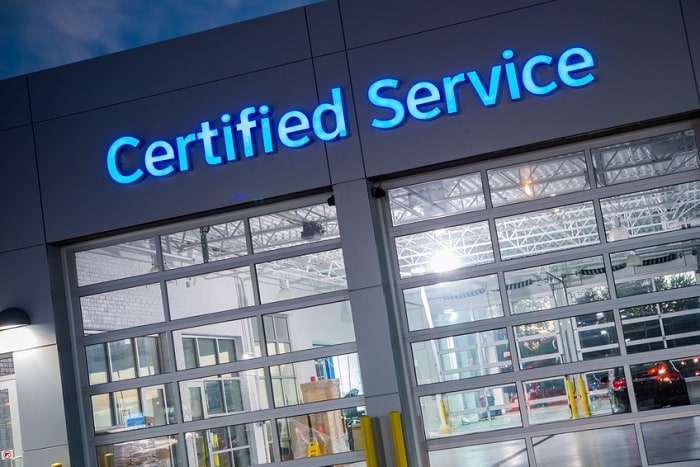 Scheduling car service can be a hassle. Though at Woodhouse Ford of Omaha, we make your vehicle maintenance appointment quick, easy, and convenient. Our Ford Quick Lane® Services are designed to ensure you receive reliable service on your schedule.
Auto Service
At our Ford Quick Lane Tire and Auto Center, it couldn't be easier to schedule a vehicle check-up appointment. Our factory-trained technicians will inspect your vehicle's key components and systems from top to bottom and provide an in-depth Vehicle Check-Up Report. If a new part is needed, we will quickly install it using OEM parts.
Tire Buying, Care & Maintenance
We have all of your tire needs covered. From shopping for a new set of tires for your Ford Escape to scheduling a tire rotation or wheel alignment, our factory-trained experts are ready to help. We have a large inventory of name-brand tires and will make a recommendation based on your vehicle and driving style.
Oil Change Service
Regularly changing your vehicle's oil is vital to its overall health. It is important to change your vehicle's oil every three months or 3.000-5,000 miles to ensure consistent lubrication. Our factory-trained technicians offer high-quality oil and filter products that are right for your vehicle. You have three choices to get the maximum value out of your oil change, all that will help improve your gas mileage and extend the life of your vehicle.
If you are in need of an oil change, or any other service, you can count on the Ford service team at our Ford dealership in Omaha, NE. It is easy to schedule an appointment online and our service department is open extra hours to accommodate your busy schedule. We hope to see you soon!