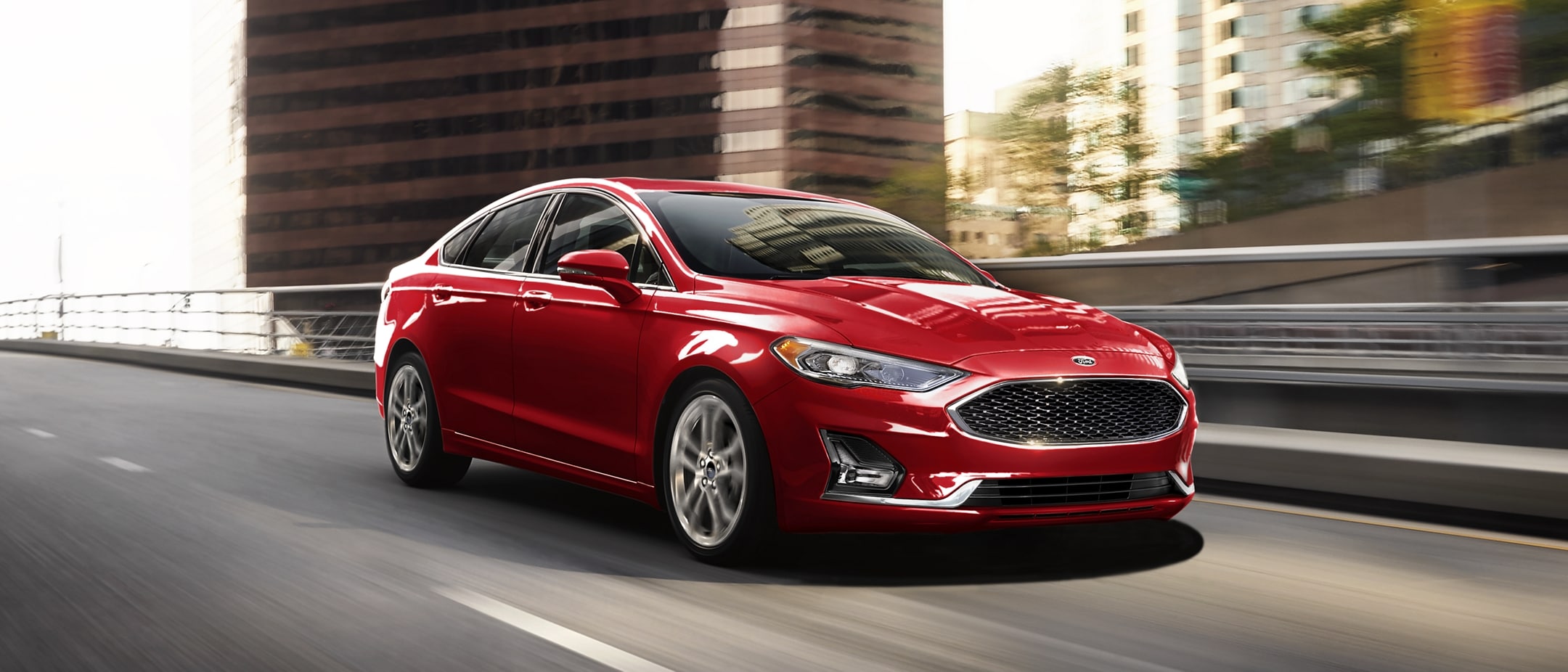 If you've been looking for a midsize sedan, the Ford Fusion has always been the go-to answer. However, with Ford running this model for the last time this year, it's literally now or never to get your hands on the brand-new 2020 Ford Fusion. This model is keeping pace with its advanced Ford design language, and what's under the hood purrs with power enough to make any drive fun, engaging, and efficient.
Starting from the bottom, a gas-powered fusion can make up to 34 highway MPG and 23 city mog MPG, which is pretty impressive for a Ford sedan. And then the Hybrid option delivers an amazing 42 MKPG combined, with the plug-in hybrid edition out there snagging an unheard-of 21 miles completely on battery power. Need to run to the store? Battery. Gotta bring the kids home from school – just use your battery. It's perfect for completing your chores without burdening the planet or your wallet.
And of course, it wouldn't be a Fusion if it wasn't loaded with great available features, including a safety suite known as Ford Co-Pilot 360 Assist™, and it's ready to keep you and your loved ones safe when you're on the road. Features like Intelligent Adaptive Cruise Control keep you in sync with the flow of traffic and can stop and accelerate for you, while Pre-Collision Assist with Automatic Emergency Braking can even apply the brakes without your help during a crisis.
So come in today for great deals on new and used Ford models and service from your Woodhouse Omaha dealership. We're sure to keep the holiday spirit alive this year!